New: Sustainable QZ packaging and solar panels
- News
QZ packaging is being renewed and 900 solar panels placed op GebuVolco's roof.
In the repositioning of the QZ screw line, GebuVolco was guided, among other things, by limiting its environmental impact. This results in simplified environmentally friendly and more efficient packaging, without a plastic viewing window or plastic tape. This makes us the first fasteners producer and importer to take serious work in reducing its CO2 emissions and thus the footprint of our products. In the coming years, we will step by step become more sustainable, so that we increasingly contribute to a more sustainable world.

Will you join us?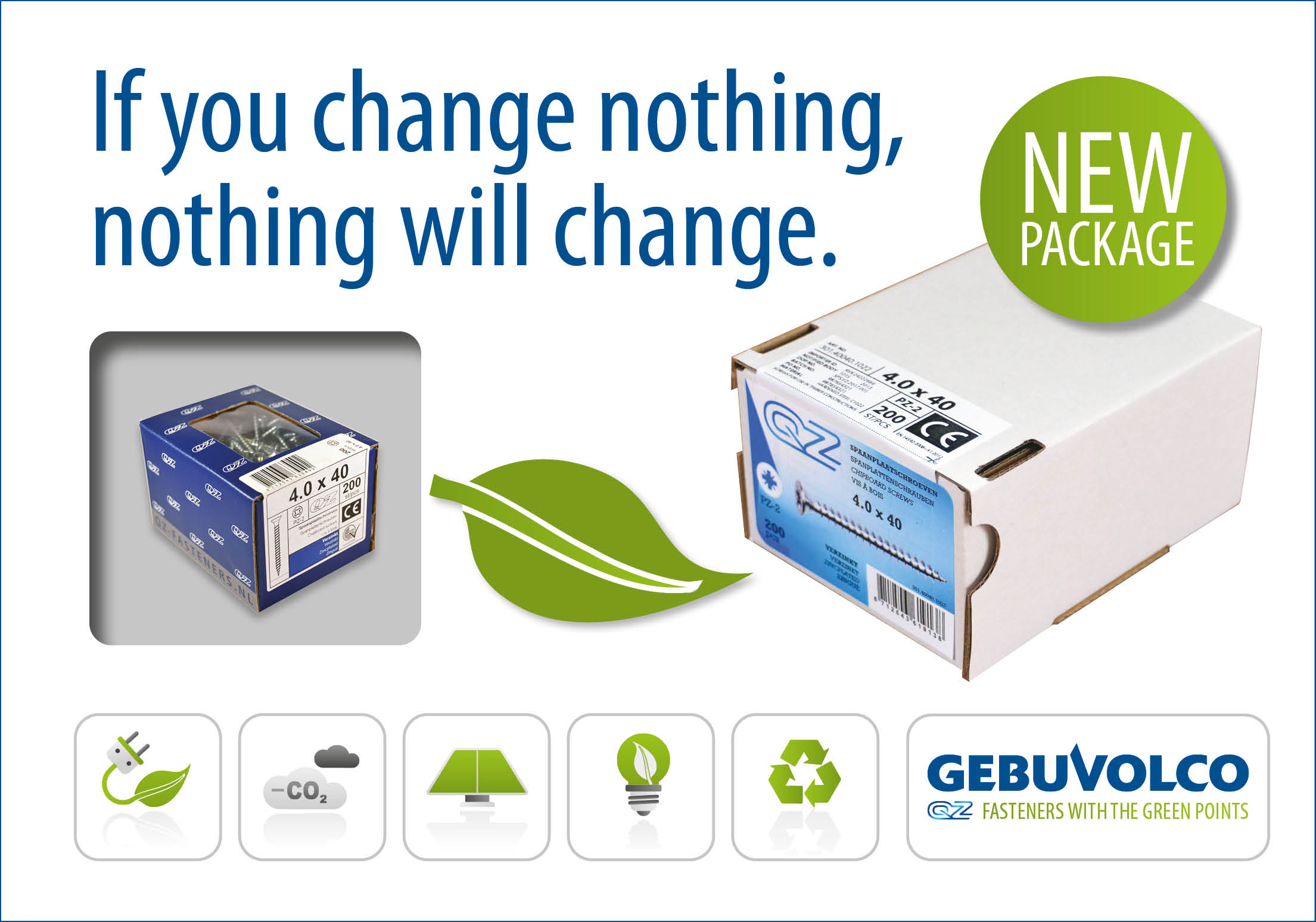 In the course of 2021 we will repackage a large part of our existing stock into the improved sustainable variant, and you will only receive the sustainable packaging. You will receive more information about this in the coming months. So keep a close eye on our newsletter or look directly on our website.
Here you can also read that GebuVolco has placed some 900 solar panels on the roof of the company building in Hellevoetsluis, which means that our power supply for the office, warehouse and our own production line will be 100% sustainable from 2021.