Looking back at FF2019
- News
Published: 25 March 2019
Fastener Fair 2019 was a great succes, thanks to the large amount of visitors.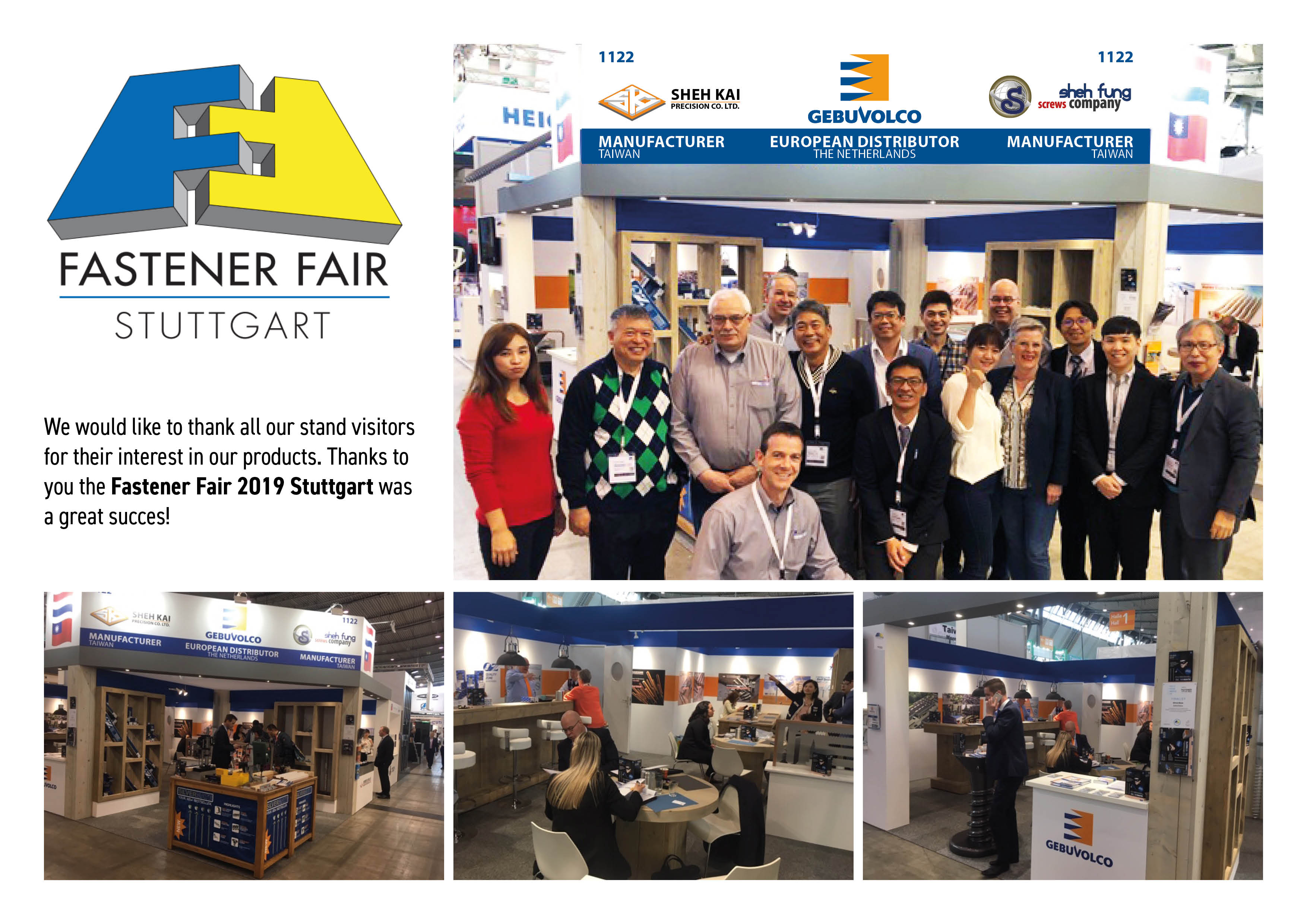 The exhibition stand of GebuVolco, Sheh Fung and Sheh Kai was very busy on all 3 exhibition days. We paid special attention to our newest screw: SilverMate. There was a special DEMO table where visitors could experience how good this screw is compared to competing screws. We can say that the SilverMate screw was received extremely well. You can order this screw in dimensions from 3.0x16 to 6.0x200, in both full wire and partial wire, Torx or Pozi.
We have received existing customers, but also new customers. We want to thank all visitors to our stand for the interest. We are already looking forward to the next edition of the Fastener Fair in Stuttgart.